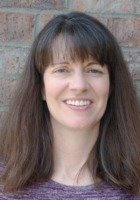 Kelly
Certified Tutor
I have a passion for helping students learn and reach their full potential. Each student is an individual with unique strengths, weaknesses, interests, and needs. I love meeting students right where they are and walking alongside them toward their goals.

I have over 20 years of teaching experiences in a variety of settings. I received a Bachelor of Arts in Elementary Education with an emphasis in Early Childhood and a Bachelor of Arts in Psychology from Southwest Baptist University. I have an active elementary teaching license and a TESOL certificate. I was an elementary school teacher for 12 years. I have tutored students one-on-one in reading, math, and language and taken joy in watching them grow by leaps and bounds with that targeted attention of a teacher. I have also taught science classes in a variety of schools, homeschool co-ops, and science clubs. Most recently, I have been teaching ESL online and have taught over 9,000 classes and received thousands of excellent parent reviews.

I enjoy teaching all core subjects. My favorite subjects to teach are phonics and reading. I love watching the excitement as kids realize that they really are learning to read, and I feel its important to foster a love of reading that will last a lifetime. I also enjoy tutoring in math. I believe kids learn most effectively when they are actively engaged in interactive lessons. I enjoy hands-on lessons and like to make even online classes as interactive and hands-on as possible.

Hobbies
I love to read and to learn about science and enjoy nature. I enjoy spending time with my family and friends.