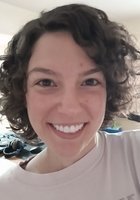 Kelly
Certified Tutor
I have been working in education for about 12 years with students of all ages, including college-age. My most recent professional experience was managing a well-known math and reading supplemental education facility. I have a bachelor's degree in Accounting with a minor in Applied Mathematics.

I believe that children enjoy studying most when they are learning something brand new. My passion is to help students become the best versions of themselves, whether that includes remediation, advanced study, or somewhere in-between. Every student has a "just-right" level, and I look forward to helping them find it!
Hobbies
I'm a bit of a homebody. I enjoy watching TV and movies, playing video games, reading online articles, and spending time with my five pets. When spending time outside of the house, I like to go on walks and visit theme parks!
Tutoring Subjects
Business
College Accounting
College Math
Elementary School English
Elementary School Math
Elementary School Reading
Elementary School Writing
High School Accounting
High School Business
Microsoft Office
Middle School English
Middle School Reading
Middle School Reading Comprehension
Middle School Writing
Productivity
Technology and Coding