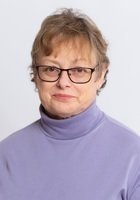 Arleen
Certified Tutor
I love teaching and working with adult students. Even when I was teaching college level anatomy and physiology, my students were older and trying to change their careers. I loved seeing the spark in their eyes when the light went on and suddenly they, "Got it." Over my medical career, I have taught many doctors, nurses, techs, etc. But real estate, which was then my hobby, was the only thing that ignited the fire in me. So when I retired I promised myself that I would do real estate.

In the 1980's when we lived in NJ, I got my NJ Real Estate Salesperson"s license and sold real estate in Wildwood. I also got my PA salesperson's license in 2017 taking the courses at Polley Associates in Newtown Square, PA and then I completely retired from medicine in 2018.

I have a BS in Science from PSU, a MD degree from Drexel's Medical School and a MBA from Monmouth University. I am currently only tutoring real estate, because it is my passion and excitement, which is something I never got from Medicine.

In real estate, somethings just have to be memorized, but other items you need to figure out. And it is those later items which are the ones that stump people. I am glad to help you figure out the hard real estate issues and help you pass the exam.
Hobbies
I enjoy needlepoint and it can be an expensive hobby, so I troll the internet looking for good deals and use my local private store to buy cotton floss. I do not like wool. I enjoy league bowling both with the seniors and the ladies. Some days can be a challenge. I also knit and paint miniatures. I have a cat and 2 dogs and I enjoy playing with them. But real estate was my hobby and now it is my profession. I love every aspect of real estate and I could live, eat and sleep real estate!
Tutoring Subjects
Professional Certifications
Real Estate License