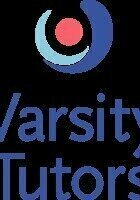 Sean
Certified Tutor
Welcome to my profile here at Varsity Tutors!

I earned by Bachelor of Arts in Philosophy from the College of the Holy Cross and my Master of Arts in Philosophy from the University of South Florida. I am currently a doctoral candidate completing my PhD dissertation in Philosophy. I am writing on the topic of German Idealism, more specifically Schelling and Hegel.

I first began tutoring back in 2008 during high school. I helped my friend to prepare for the SAT exam and raise his score over 200 points. I have not stopped tutoring since.

During my undergraduate studies, I tutored at the College of the Holy Cross Calculus Workshop for two years. I have also taught Philosophy courses at the collegiate level, such as "Introduction to the Philosophy of Science" and "Critical Thinking." I have helped students to successfully prepare for the SAT, ACT, and GRE exams.

Over the years, I have tutored for a wide variety of subjects. Most recently, I have been focusing on Algebra and Test Prep tutoring. I especially enjoy tutoring for Mathematics.

I am passionate about helping students to reach their goals and unlock their abilities in subjects that, at first, may seem daunting. I consider myself a life-long learner.

When I am not tutoring, I enjoy watching a good game of baseball, taking a walk or leisure reading.

Test Scores
SAT Math: 750
Hobbies
Languages Mathematics Reading Music Baseball Basketball Travel