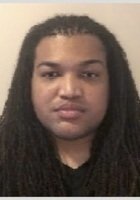 Joe
Certified Tutor
I believe that all students thrive and learn when they feel heard and valued. This means: understanding that before I teach content, my students must know that I value them; knowing that my most powerful teaching tool is the congruence between my actions and my words; being intentional about language; and speaking about children in terms of their strengths and their areas of growth, not their deficits.

Ultimately, it means adopting a long-term view of students and relentlessly using a growth mindset in all manners of interacting with them in the learning environment.
Hobbies
Reading, watching films, journaling, and solving puzzles.
Tutoring Subjects
ACCUPLACER Arithmetic
Algebra REGENTS
Applied Mathematics
CLEP Prep
CLEP Calculus
CLEP College Algebra
CLEP College Mathematics
CLEP Precalculus
College Chemistry
College Math
COMPASS Mathematics
Elementary School Math
GED Math
High School Chemistry
ISEE-Lower Level Mathematics Achievement
ISEE-Lower Level Quantitative Reasoning
ISEE-Middle Level Mathematics Achievement
ISEE-Middle Level Quantitative Reasoning
ISEE-Upper Level Mathematics Achievement
ISEE-Upper Level Quantitative Reasoning
PRAXIS
PRAXIS Content Math
Professional Certifications
SAT Subject Test in Mathematics Level 1
SAT Subject Test in Mathematics Level 2
SAT Subject Tests Prep