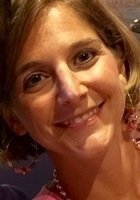 Hope
Certified Tutor
I am a graduate of the University of Kentucky. I received my Bachelor of Arts in Education and I have also completed a Kentucky Continuing Education Opportunity in the area of differentiated reading instruction. I have a passion for helping young students learn reading and math, the basic skills for a successful educational foundation. These basic skills lay the groundwork for all other educational opportunities. I have taught elementary school for seven years. During this time I taught second and third grade and also served as the reading intervention teacher for kindergarten through third grade students. Teaching reading and phonics is the most exciting to me, because seeing students learn to read is thrilling. Outside of education, I enjoy running, gardening, and making scrapbooks. I also love spending time with my three children.

Hobbies
Running, gardening, scrapbooking
Tutoring Subjects
1st Grade
1st Grade Reading
2nd Grade Math
2nd Grade Reading
3rd Grade Reading
College English
Elementary School
Elementary School Math
Elementary School Reading
High School English
MAP Prep
Other
Study Skills
Study Skills and Organization
How do you help students who are struggling with reading comprehension?
When students are struggling with reading comprehension I often help them visualize the text through drawings and diagrams. Bringing the text to life physically will help them develop a greater understanding of the main ideas of the text.
What is your teaching philosophy?
I believe that all students are capable of being successful students, but each student requires a different approach. Learning should be hands on and empower students. Every child should be treated with respect and given the greatest opportunity to succeed academically, socially, spiritually, and emotionally. Feeling successful in school is an important first step to a content and well-rounded child.
What might you do in a typical first session with a student?
In a typical first session I find it is important to get to know the child, their personal interests, and learning style. Knowing the child will help me individualize my instruction in order to better serve the child.
How would you help a student stay motivated?
Students who set goals for themselves are more likely to stay motivated. I help my students set short and long-term goals and set forth steps to meet these goals in order to stay motivated.
If a student has difficulty learning a skill or concept, what would you do?
When a student has difficulty learning a skill or concept they may need the information presented in a different way or they may need to firm up foundational skills prior to grasping the new concept.
What strategies have you found to be most successful when you start to work with a student?
I believe it is important to develop a relationship and a level of trust and comfort before students are motivated to participate and engage with a tutor or teacher.
How would you help a student get excited/engaged with a subject that they are struggling in?
In order to help a student engage in a subject they are struggling in they need to develop an understanding of the importance of the subject. Students often struggle when they do not value what they are learning.
What techniques would you use to be sure that a student understands the material?
I use verbal and written formative assessments to determine if a student understands the material. These simple assessments are used at the end of a session and at the beginning of the next session in order to ensure the student retained the information and is ready for new information.
How do you adapt your tutoring to the student's needs?
With a background in differentiated instruction I focus on determining each child's learning style. Making learning active and more than reading or writing is critical to engage struggling learners.
What types of materials do you typically use during a tutoring session?
I have a large library of visuals, music, flashcards, and interactive games to use throughout my sessions.